Blending her love for vintage decor, modern sensibility, and affinity for layered designs, Southern California-based interior designer Kate Lester partners with Jaipur Living for two exclusive collections that define livable luxury. Here's your behind-the-scenes look at the making of the Harman and Harman Natural by Kate Lester collections.
The Collections
Inspired by her love for vintage rugs and guided by her modern design aesthetic, interior designer Kate Lester pulled from her own archive of vintage pieces to create the Harman and Harman Natural collections for Jaipur Living. The collections celebrate the art of blending—blending modern with vintage, artisan-made with machine crafted, attainable price points with investment pieces, and vibrant patterns with calming neutrals. Borrowing their name from the Turkish word for "blend," Harman and Harman Natural by Kate Lester weave together vintage Turkish, Indian, and Moroccan rugs in a thoughtful curation of colors, textures, and timelines that speak to both past and present.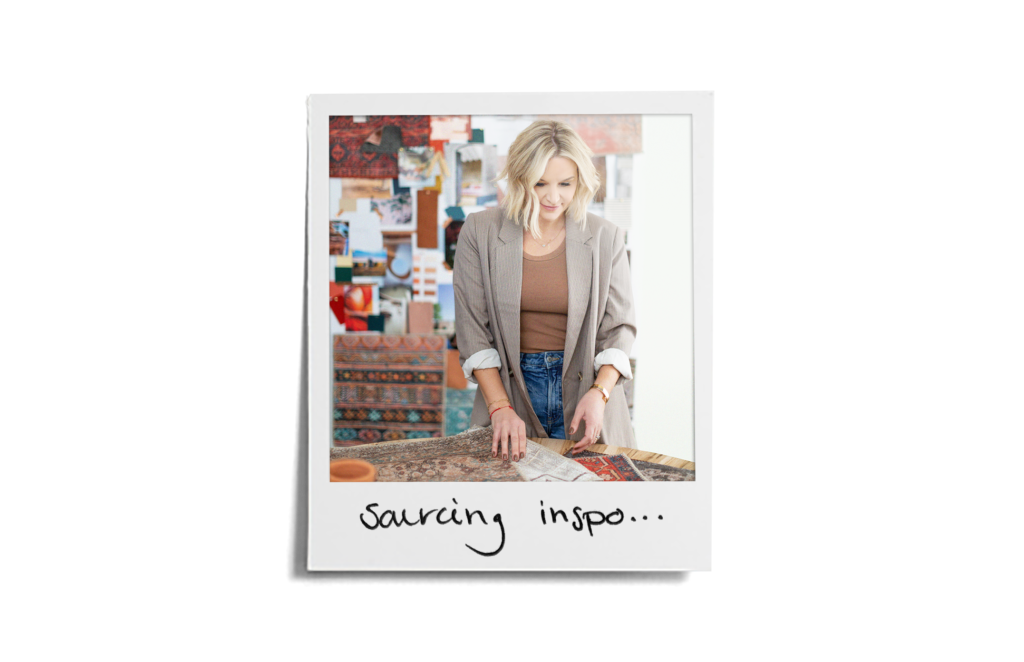 Behind-The-Scenes Moments
"Being on set was such an ah-ha moment where all of our hard work and collaboration was laid out in front of me. Once we arrived everyone was so friendly and welcoming! It was fun to be able to see everyone in person after many, many months of emails and Zoom planning meetings perfecting every detail of this collection. Lance, leading the creative direction, was honestly a godsend. He and I have such a similar aesthetic when it comes to styling and the way we wanted the whole campaign to vibe, so it was a blast working with him and the creative and styling team from Jaipur Living." —Kate Lester, Creative Director and CEO, Kate Lester Interiors and Kate Lester HOME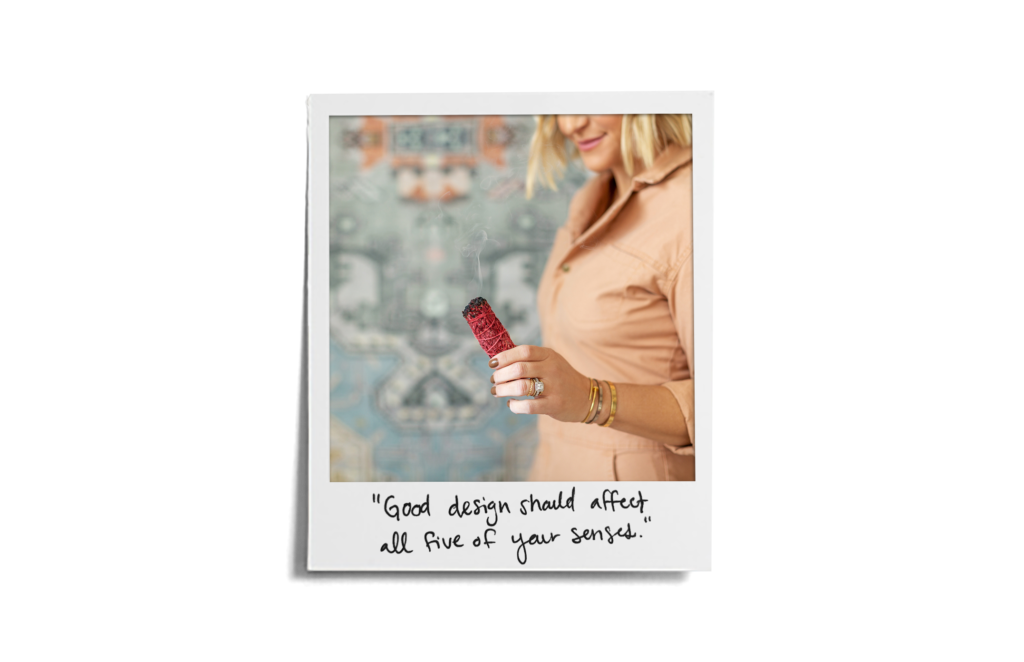 "I am always relieved when someone you admire online and finally meet in person lets out a little profanity.  It's like someone just let all of the pretentiousness out of the room and you know everyone has now been given permission to be themselves. Kate had an amazing ability to make everyone feel like they were doing an amazing job. Even before the day started, her upbeat disposition and kind words made you feel you were on top of it even as you were just trying to get caffeinated." —Robert Peterson, Photographer, Rustic White Interiors
See also: 13 Burning Questions With Interior Designer Kate Lester
"Kate's aura is so infectious! When seeking out partnerships, we always pay attention to authentic connections so this was a no-brainer. It's not just about design with her, it's about truly making a home feel like exactly that while having pride in what you deliver. We are overjoyed that she has entrusted us to partner for her first rug line. The industry needs this breath of fresh air." —Sasha Wallace, Director of Brand and Strategic Partnerships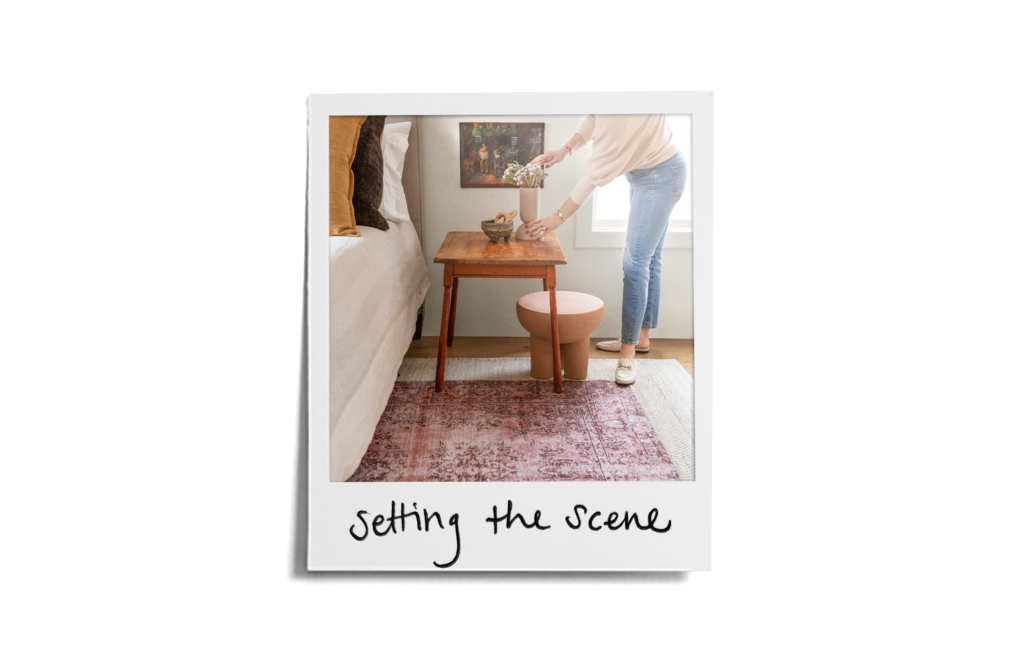 "It was a goosebump-kind-of-exciting to see the collaboration come to life during the photo shoot. Watching Kate work with the rugs, seeing the team giddily lifted up by her infectious spirit, laughing, dancing and playing with rug combinations, swatches and props all day long was a joyous event. Kate is a true talent and a beautiful soul and I feel lucky to have been a small part of bringing it all to life for our community." —Rachel Manning, Marketing Production Manager
"I loved working with Kate! She was really down to earth and easy to collaborate with. You could tell she was comfortable and having fun the entire time. Plus, the collection photographed wonderfully and each one paired so well together on camera. It made the fun and innovative art direction really complement the whole story of her collection as well as the vibe of the shoot itself." —Ali Veremakis, Stylist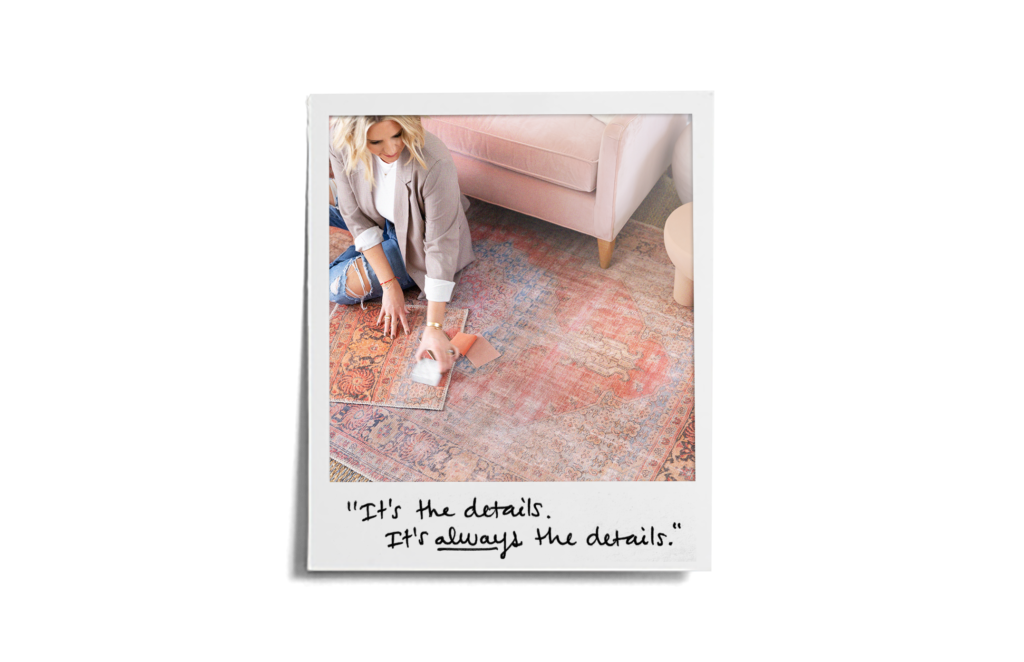 "Kate was charming, chummy, and fast friends with everyone on set—making the shoot easy and downright enjoyable.We laughed until our sides hurt, coming up with silly ways to make her time in front of camera easy and fun, and stayed up far too late shutting down the hotel bar." —Lance Trachier, Creative Director
"The Harman collection represents a feeling of comfort and intentionality for me. Kate's energetic and playful attitude toward the pieces made her the perfect pair for this launch. Her love for vintage and modern design has inspired me to be more open minded about the design of my own space." —Eleni Atmatzidis, Social Media Manager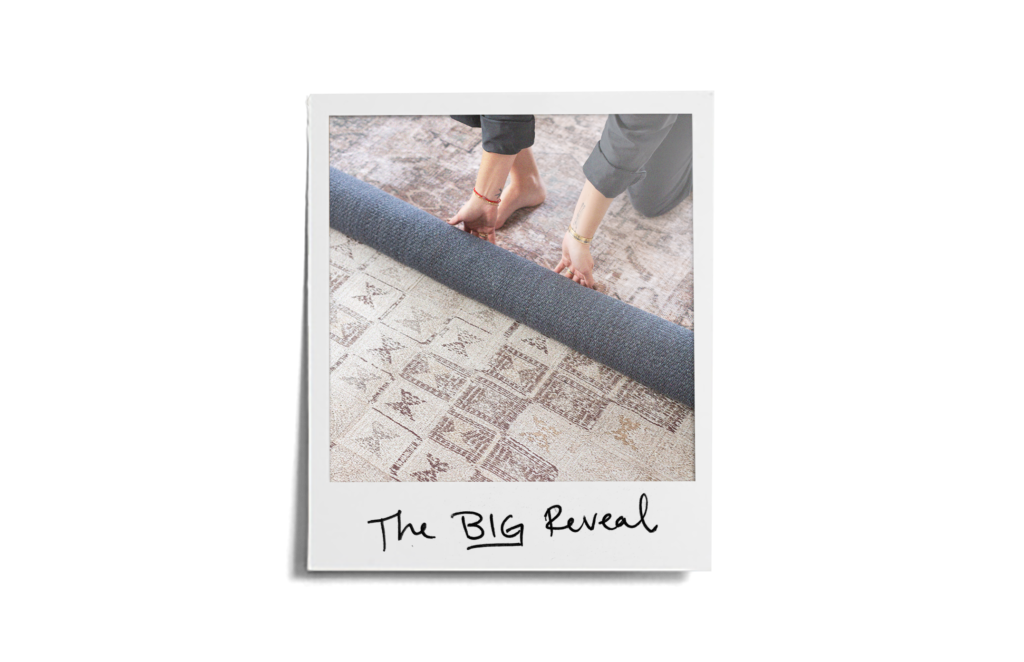 You heard it here first: Kate's collection favorites
"The entire collection is absolutely stunning and I am so proud of the way it turned out. We styled and showcased it in a way that makes it feel welcoming, fresh, and accessible—and hopefully that makes people want to invest in these pieces for their own homes. I can't wait to share it with all of you!" —Kate Lester
1. The Davina rug from the Harman by Kate Lester collection showcases a tribal diamond pattern emphasized by hues of beige, cream and burgundy.
2. From the Harman collection, the Tamara rug has a vibrant medallion pattern and a perfectly distressed effect for effortless charm.
3. The Esdras rug from the Harman Natural by Kate Lester collection is perfect for layering or lending a neutral anchor to any room.
4. The Minerva rug from the Harman collection wows with a Southwestern trellis pattern.
5. The Minita rug's faded medallion pattern makes it a standout in the Harman collection.
6. The soft gray and ivory tones of the second Esdras rug from the Harman Natural collection complement the light jute within the chevron weave and imbue a global vibe.