With the well-being of artisans at its core, Nest's mission is to support makers who work beyond the traditional four-walled factory. Through its Ethical Handcraft program and Nest Seal certification, the nonprofit trains companies to ensure their policies and procedures lift up artisan partners through safe working environments, equitable pay, and more. Today, Jaipur Living proudly displays the Nest Seal on most of its handmade products.
We sat down with Nest's chief communications and advocacy officer, Benita Singh, to get an inside look at the rigorous process behind the Nest Seal and Ethical Handcraft Program.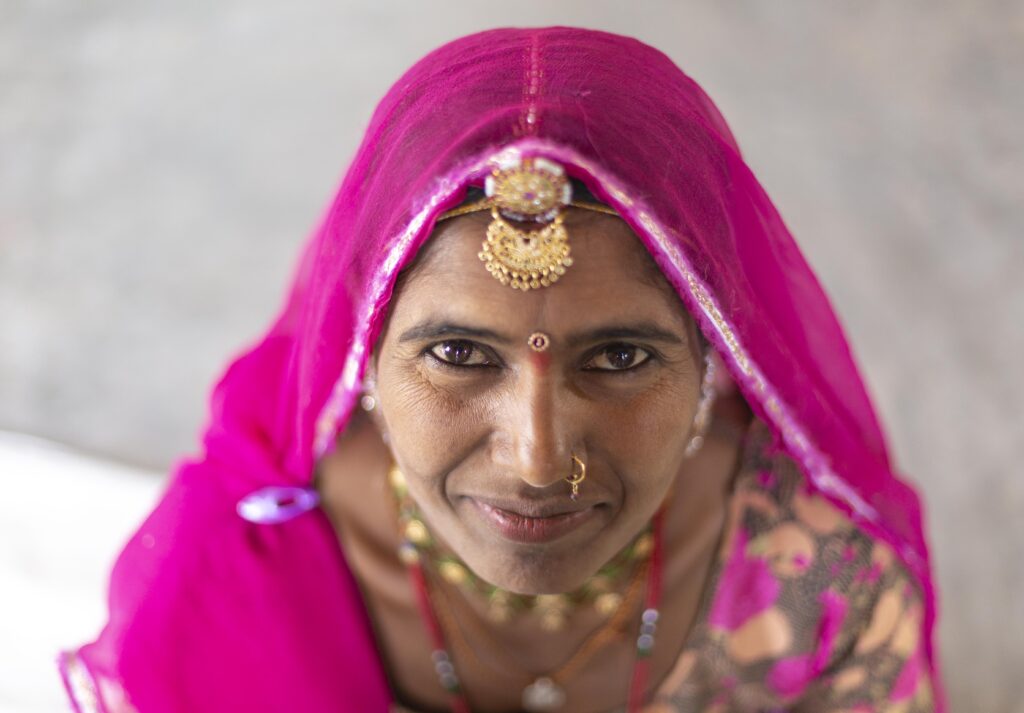 From the workshops of home workers to global consumers, what impact does Nest hope to have on ethical production?
The founding of Nest's Ethical Handcraft program was born out of over a decade of working with artisan businesses around the world. Through our programing, we saw firsthand that although a majority of craft production takes place in homes and small workshops, there isn't a certification that ensures the protection of handworkers while also providing brands and customers the assurance that the workers producing these handcrafted products are being paid and treated fairly. Our goal is to ensure that the same protections that workers within socially compliant four-walled factories are extended to workers in the informal economy who create product outside the four-walled factory.
Very often, craft-based production is piece-rate labor rather than hourly or set wages. This increases the likelihood that workers are not paid fairly for their work or that wages are arbitrary—particularly for female handworkers. In addition to fair wages, Nest also implements the program in four other areas including health and safety and business transparency.
How many companies currently display the Nest Seal?
The Nest Seal of Ethical Handcraft can be found at retailers including Jaipur Living, Target, Williams-Sonoma, Pottery Barn, West Elm, Pottery Barn Kids, Cost Plus World Market, and Rejuvenation.
See also: The Guide: Sustainable Materials
What is the typical timeline for earning the seal?
The process to earn the Nest Seal takes between 18 and 24 months. It starts with an on-site training led by Nest's Ethical Handcraft team on the Nest Standards for Homes and Small Workshops, followed by six to 12 months of ongoing remote remediation and ongoing training. Finally, there's an on-site assessment, which is our version of an audit to confirm the Nest Standards have been implemented.
Learn more about the steps to earning the Nest Seal here.
Nest's standards for ethical handcrafting are exacting. Walk us through them.
The Nest Standards for Homes and Small Workshops can be found on the Industry Tools section of our website here. The standards were created in partnership with the Nest Steering Committee, which includes Jaipur Living, West Elm, Patagonia, and Target. They are a matrix of over 100 standards that pulls from best-in-class certifications like SA-8000 and modifies them to be applicable in informal work settings outside the four-walled factory. The standards cover five different dimensions of ethical production: worker rights and business transparency, child advocacy and protection, fair compensation and benefits, health and safety, and environmental care. They detail everything from the wage records the Nest program expects to see in place even for informal, piece-rate production to the grievance mechanisms that workers should have access to if they have a concern or complaint.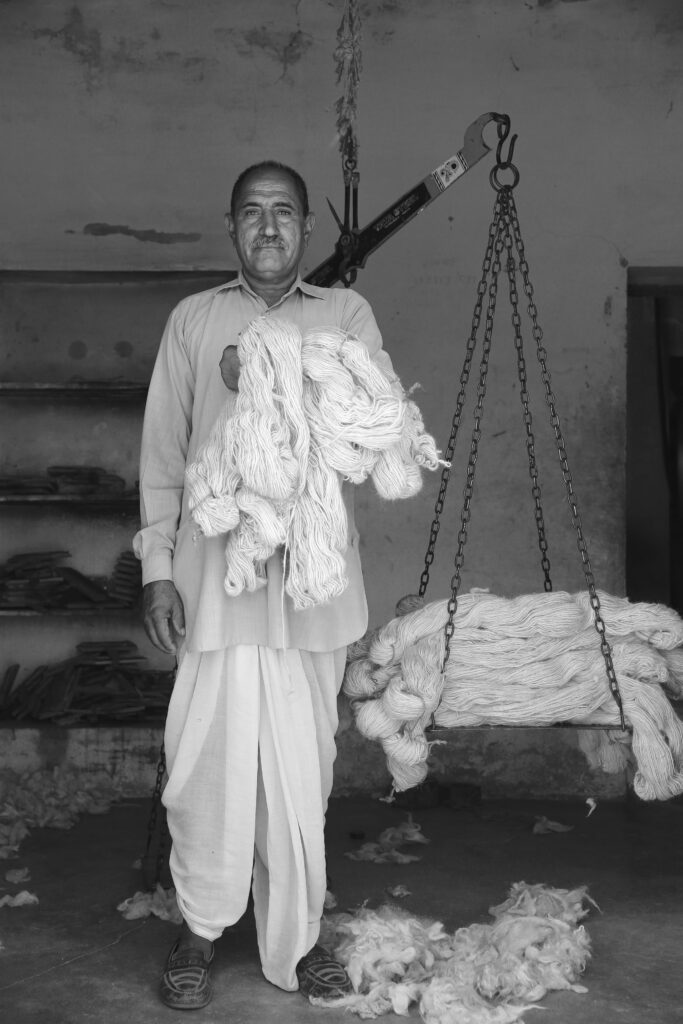 When a brand carries the Nest Seal, what does that signify to sustainably and ethically minded consumers?
It signifies that the brand is committed to not only supporting craft, but also to supporting craft that is produced ethically and with the well-being of workers at its core.
Handcrafted products to many inherently connote a social good—consumers and even companies may think that by purchasing products that are part of the handcraft economy that they're inherently doing good. And in many cases they are! However, it's not always the case. Programs like ours are in place to ensure that handcrafted product is ethically handcrafted.
Since its founding, how has Nest changed the lives of homeworkers?
You can see some of the highlights in our 2021 Impact Report here. 80% of women in the program report that the income they receive from craft primarily goes to their children's education. We've also seen a 100% increase in the number of businesses that report they are paying their handworkers a fair wage, which is remarkable. And 86% of workers in the program would encourage the next generation to continue the craft, which is a 43% increase from baseline and indicative of how our program plays a critical role in the preservation of craft and culture.
See also: The Interior Designer's Guide To Sustainability
What's next for Nest's growth?
In partnership with our brand partners, we are growing the program in 2022 to reach even more handworkers, countries, and businesses. To date, we have worked with over 150 supply chains and reached over 50,000 workers. As more brands source handcrafted product and are committed to implementing compliance standards throughout their entire supply chains, we know the demand for the Ethical Handcraft program and Nest Seal will only continue to grow.
In addition to the Ethical Handcraft program, Nest also administers a breadth of other programs to support the artisan and maker economy both globally and domestically, including our Artisan Accelerator and Makers United programs. In 2022, we are also implementing the Ethical Handcraft program within more U.S.-based supply chains.
Has the Nest team spotted any emerging trends in ethical and sustainable products for 2022?
Overall, we've seen a dramatic increase in the demand for handcrafted product—a sector that is projected to surpass $1 trillion in the next five years. The impacts of Covid-19 on supply chains have also demonstrated the resiliency of home-based supply chains and ones in which workers were able to continue to produce throughout the pandemic. While factories around the world shut down and are still experiencing supply chain challenges, homeworkers have demonstrated their ability to produce product for national and multinational brands both on schedule and per customers' increasingly distinct tastes.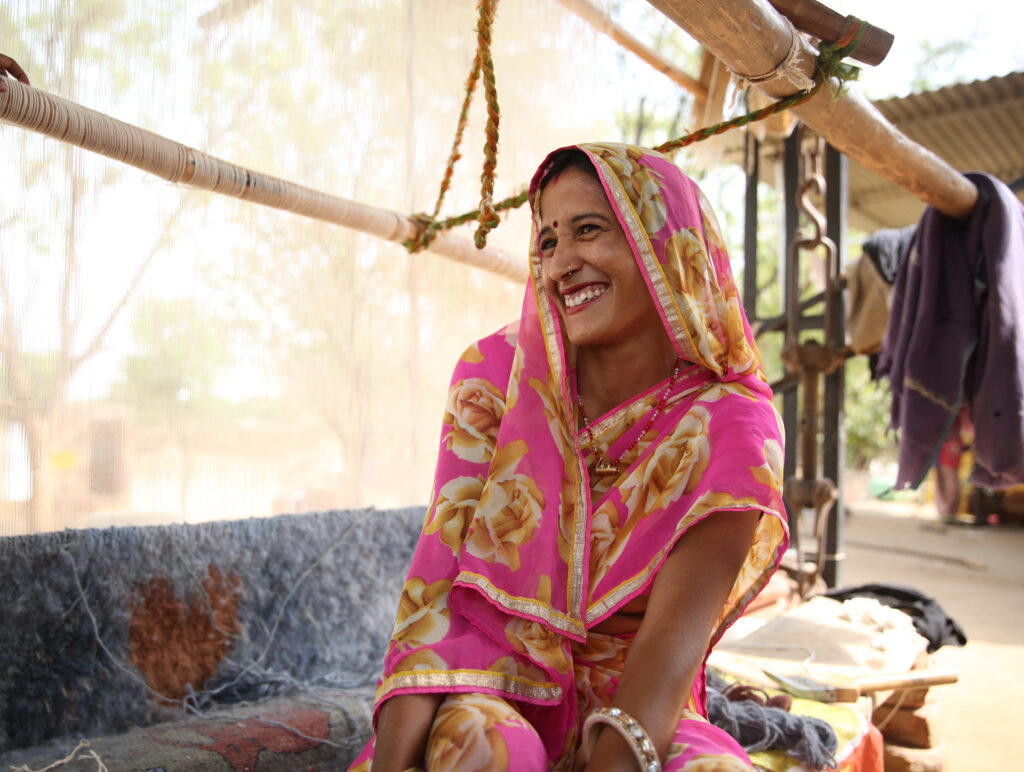 Jaipur Living collections that carry the Nest Seal include Amoret, Eden, Jinsen, Someplace In Time, Alpine, Manifest, Brayden, and more.
See also: Ethically Crafted